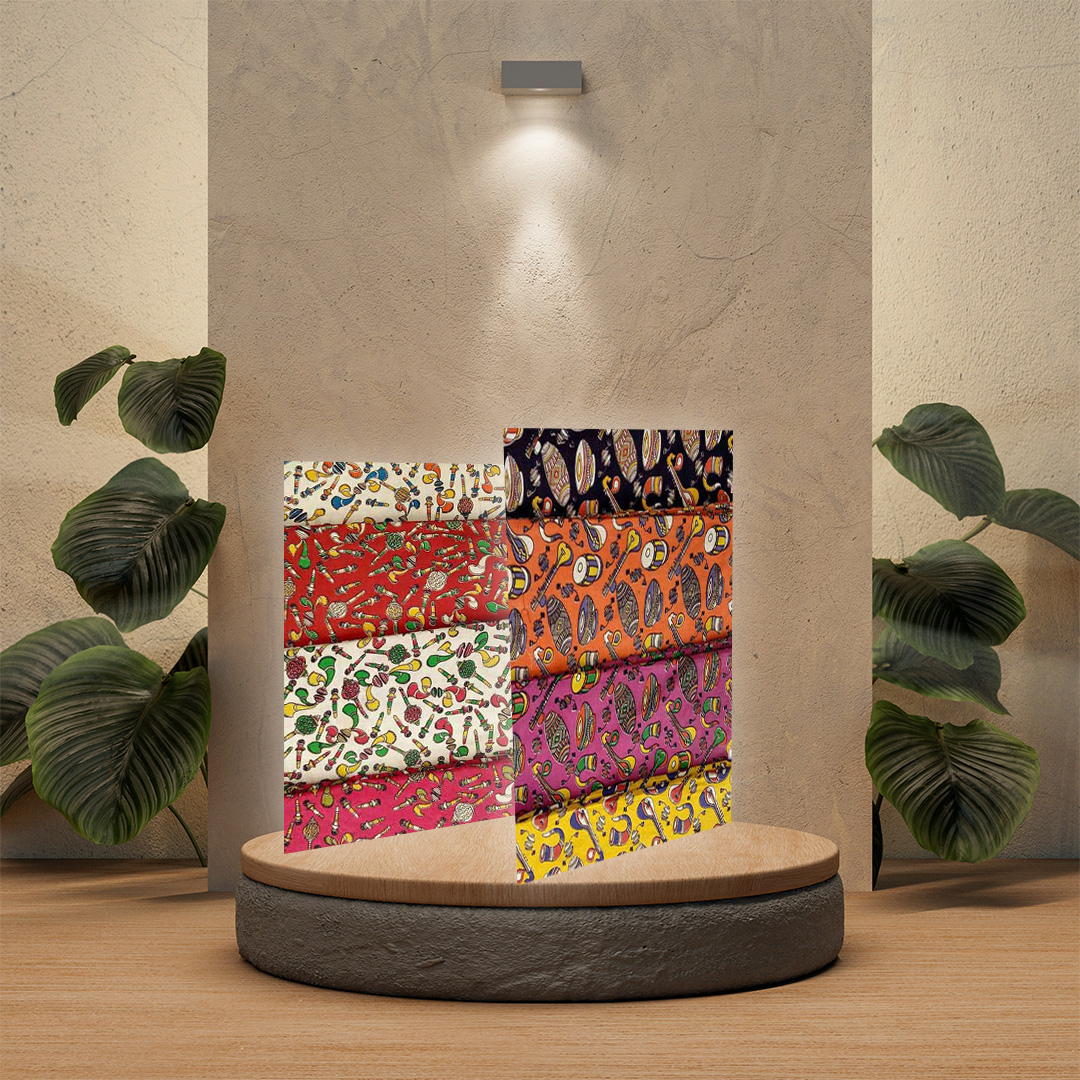 Kalamkari Material Manufacturer in Chennai
Welcome to Sree Sakthi Jute Bags, the leading manufacturer of exquisite Kalamkari Jute Bags in the heart of Chennai, Tamil Nadu. We take pride in creating eco-friendly, stylish, and sustainable jute bags that showcase the rich artistry of Kalamkari, a traditional Indian textile art form. As a responsible and dedicated manufacturer, we aim to provide you with the best quality jute bags that not only serve your everyday needs but also contribute to a greener planet.
Why Choose Sree Sakthi Jute Bags?
Authentic Kalamkari Artistry: Our jute bags are a fusion of tradition and style, featuring intricate Kalamkari designs handcrafted by skilled artisans. Each bag is a piece of art that tells a unique story.
Eco-Friendly Materials: We prioritize sustainability. Our jute bags are made from natural, biodegradable jute fibers, making them an excellent choice for environmentally-conscious consumers.
Diverse Product Range: Explore our wide range of Kalamkari jute bags, including tote bags, shoulder bags, handbags, and more. We offer a variety of sizes, colors, and designs to suit your preferences.
Quality Craftsmanship: Our bags are crafted with precision and care to ensure durability and longevity. You can rely on our jute bags to withstand everyday use while maintaining their aesthetic appeal.
Customization Options: Looking for a unique gift or promotional item? We offer customization services, allowing you to personalize your jute bags with logos, messages, or specific designs.
Affordable Prices: We believe in providing value for money. Our competitive prices ensure that you get the best quality Kalamkari jute bags without breaking the bank.
Bulk Orders Welcome: Whether you need a single bag or a large batch for an event, we cater to all your requirements. Contact us for bulk order inquiries, and we'll be happy to assist you.
Why Kalamkari Jute Bags?
Kalamkari, an ancient Indian art form, involves hand-painting or block-printing intricate designs on fabric. By choosing our Kalamkari jute bags, you not only embrace Indian heritage but also support local artisans and promote sustainable living. These bags are perfect for shopping, travel, gifting, or simply adding an artistic touch to your daily life.
How to Order:
Ordering your favorite Kalamkari jute bag is easy. Simply browse our online catalog, select your preferred design, size, and quantity, and proceed to checkout. We offer secure payment options and provide worldwide shipping to ensure you receive your bags conveniently.
Contact Us:
At Sree Sakthi Jute Bags, we combine the timeless beauty of Kalamkari art with the eco-friendliness of jute to offer you a unique and sustainable fashion accessory. Join us in our mission to promote eco-conscious living while celebrating the rich cultural heritage of India. Shop with us today and experience the charm of Kalamkari jute bags like never before.
If you have any questions, require customization, or need assistance with your order, feel free to reach out to our friendly customer support team. We are here to serve you.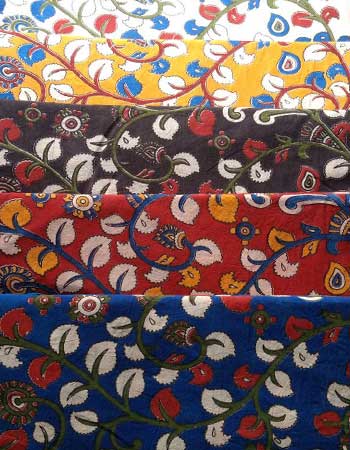 Kalamkari Material - KM1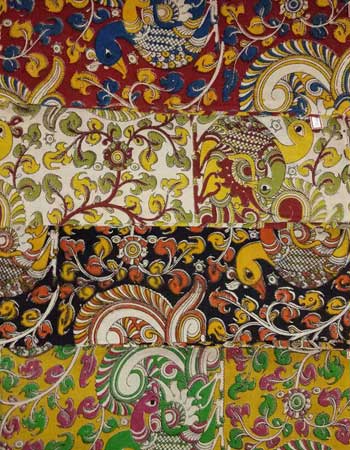 Kalamkari Material - KM2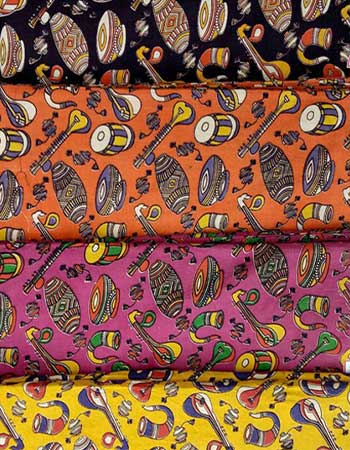 Kalamkari Material - KM3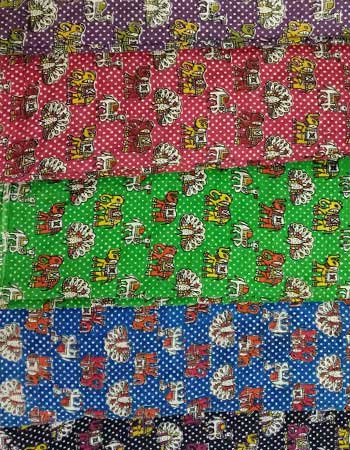 Kalamkari Material - KM4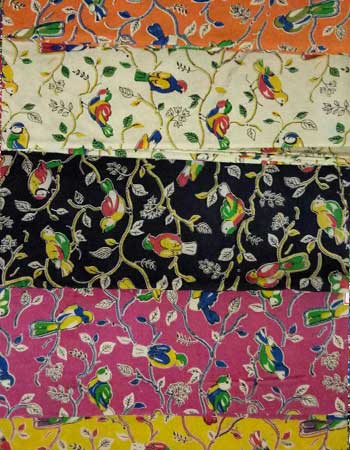 Kalamkari Material - KM5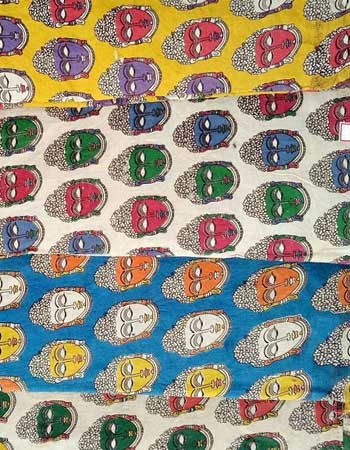 Kalamkari Material - KM6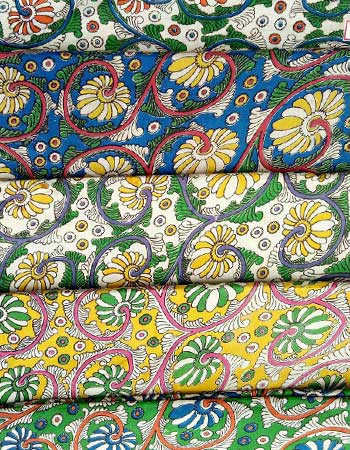 Kalamkari Material - KM7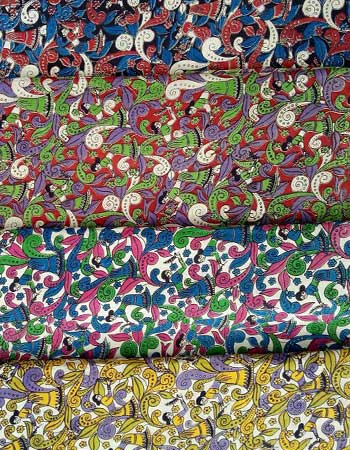 Kalamkari Material - KM8