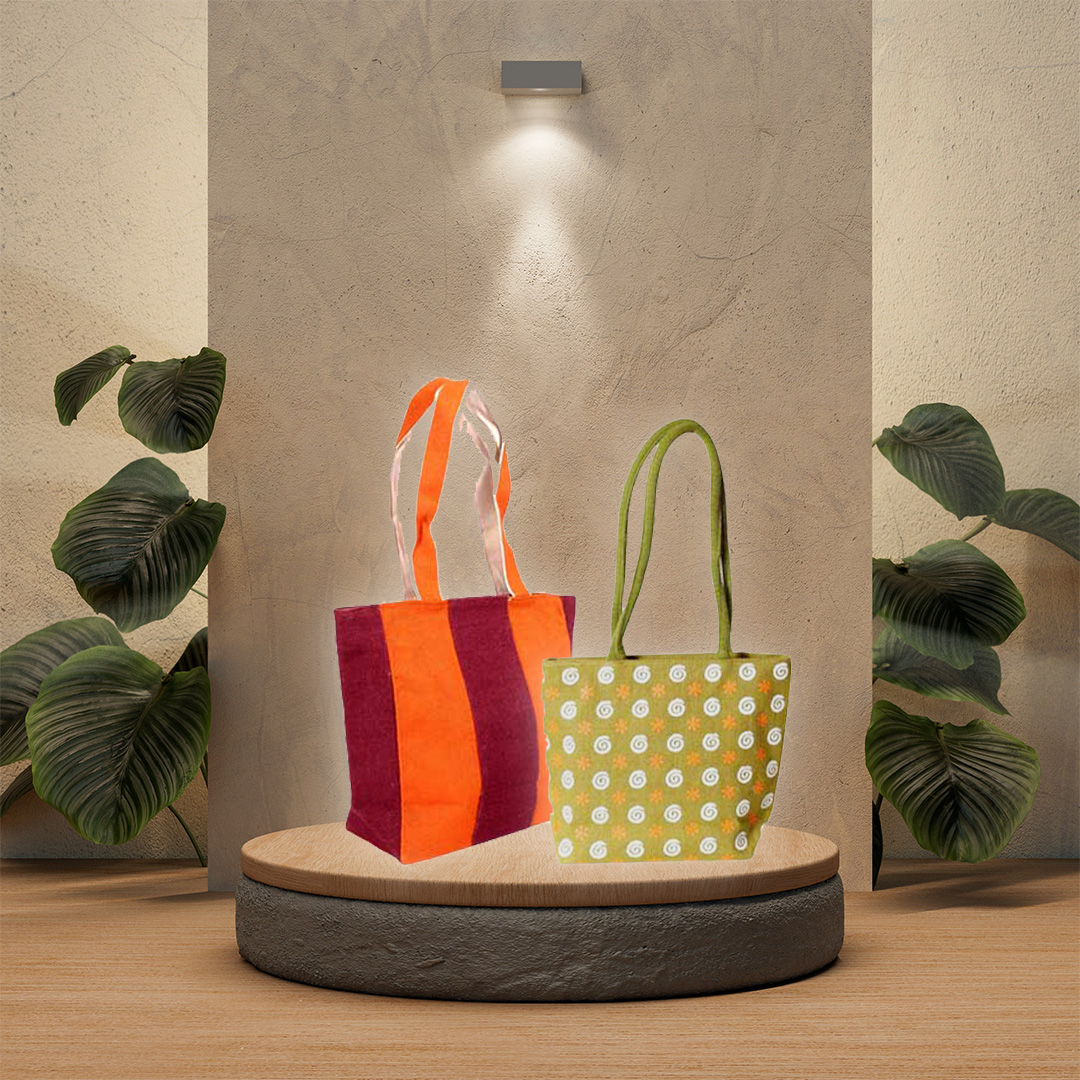 Jute Fancy Hand Bags Manufacturer in Chennai
Welcome to Sree Sakthi Jute Bags - Your Premier Source for Jute Fancy Hand Bags in Chennai!. Are you on the hunt for eco-friendly, stylish, and versatile handbags that not only complement your fashion statement but also align with your commitment to sustainability? Look no further! Sree Sakthi Jute Bags, a leading jute fancy handbag manufacturer in Chennai, brings you a stunning range of jute bags that perfectly blend fashion and eco-consciousness.
Established with a passion for sustainability and fashion, Sree Sakthi Jute Bags has been a trailblazer in the world of eco-friendly fashion accessories. Chennai's dynamic spirit, coupled with our dedication to crafting high-quality jute bags, has made us a trusted name in the industry.
Jute, often referred to as the "Golden Fiber," is a natural, biodegradable, and renewable resource. It's not just durable and versatile; it also has a minimal environmental footprint. By choosing jute bags, you're not only making a fashion statement but also contributing to a greener planet.
Our Product Range
At Sree Sakthi Jute Bags, we offer a wide array of jute fancy handbags that cater to diverse tastes and preferences. Whether you're looking for a chic tote bag, a trendy sling bag, a spacious beach bag, or a classic handbag, we have it all. Our designs are constantly updated to stay in tune with the latest fashion trends, ensuring that you always step out in style.
Quality Assurance
Quality is at the heart of everything we do. Our team of skilled artisans takes great pride in handcrafting each jute bag with precision and care. We use high-quality jute fabric that not only looks great but also stands the test of time. When you purchase a Sree Sakthi Jute Bag, you're investing in a product that lasts.
Customization
Want a jute bag that's uniquely yours? We offer customization options that allow you to tailor your bag to suit your personal style. Whether you want to add your initials, choose a specific color, or request a particular design, we're here to make it happen.
Eco-Friendly Commitment
We're committed to sustainability. Our jute bags are 100% biodegradable, making them a perfect choice for environmentally conscious individuals. By opting for jute bags, you're reducing the use of single-use plastic and contributing to a cleaner planet.
Wholesale and Bulk Orders
Are you a retailer, event planner, or business owner looking to buy jute bags in bulk? We offer competitive wholesale prices and can accommodate bulk orders to meet your requirements. Get in touch with us for special pricing and customization options for your business needs.
Ready to make a stylish and eco-friendly statement? Browse our collection online or visit our store in Chennai to explore our jute fancy handbags. Have questions or need assistance? Our friendly team is just a phone call or email away. Join us in our mission to make fashion sustainable! Choose Sree Sakthi Jute Bags for fashion that cares for the planet, and let your style speak volumes while preserving the environment.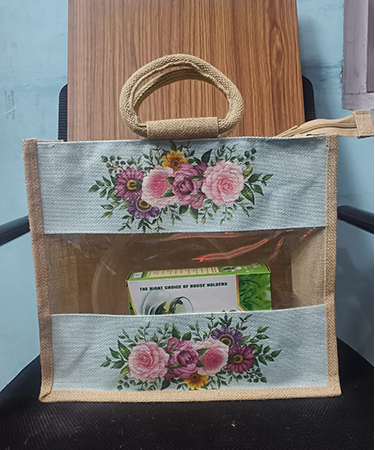 Fancy Hand Bag - FH1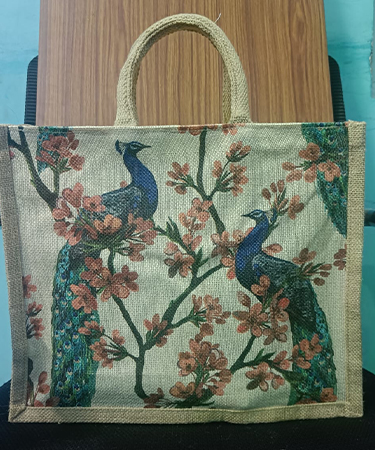 Fancy Hand Bag - FH2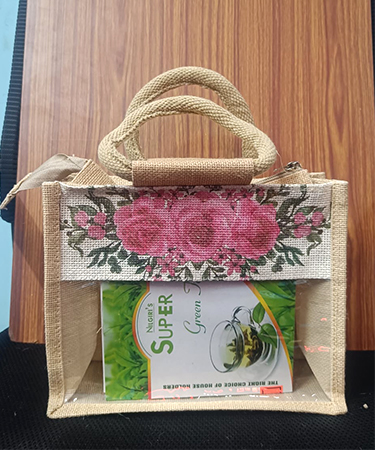 Fancy Hand Bag - FH3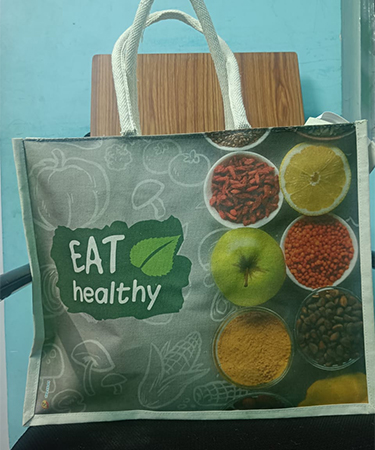 Fancy Hand Bag - FH4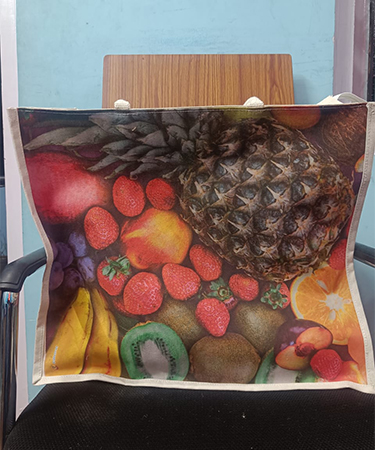 Fancy Hand Bag - FH5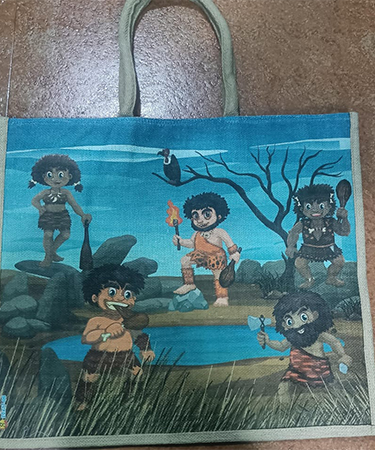 Fancy Hand Bag - FH6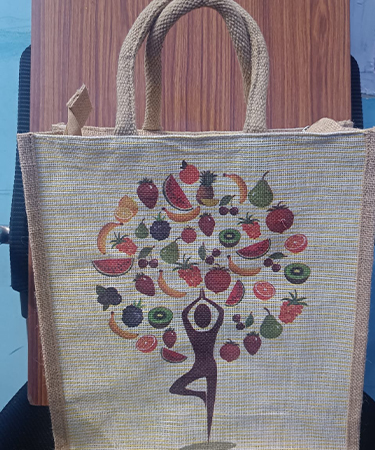 Fancy Hand Bag - FH7
Fancy Hand Bag - FH8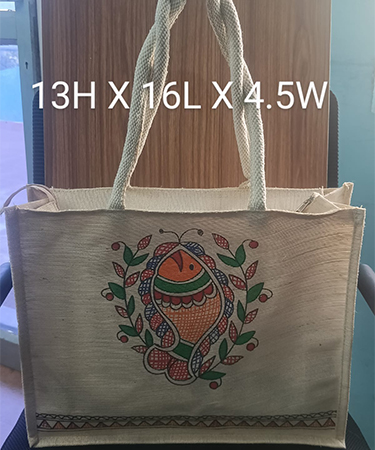 Fancy Hand Bag - FH9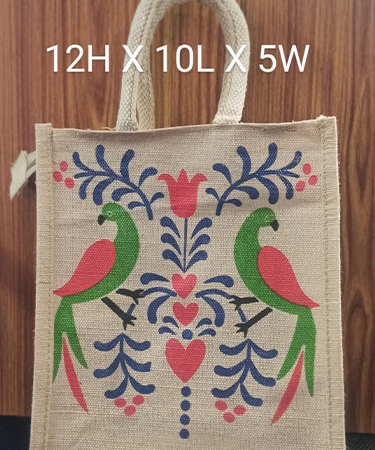 Fancy Hand Bag - FH10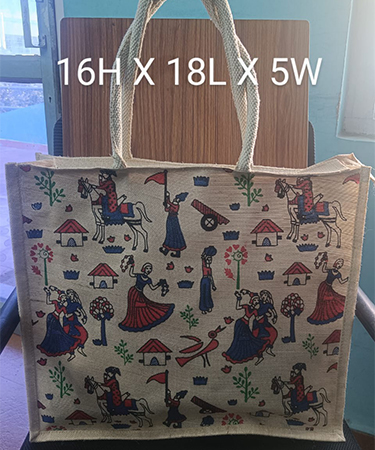 Fancy Hand Bag - FH11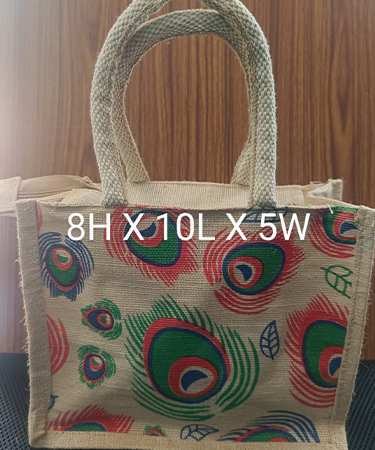 Fancy Hand Bag - FH12